This year I had the opportunity to work on the Cleveland Cavaliers post season pregame hype videos and court projections. This was a very fun and interesting project that helped me learn more about being adaptable and as open to adjustments as possible.

We began this project with only a few weeks before the first hype video and projection was due and our Creative Director was going to be on vacation the week of delivery. Knowing this we had to scale certain aspects of our creative to accommodate. We worked through several tests and variations for each aspect of this video as quickly as we could. We also needed to keep all of the over highlight effects interchangeable because, we knew that the highlights would change constantly up to and including the last few hours before delivery.

Knowing we had 3 hype videos,3 court projections, and a small team to complete this we had to move quick and also work on multiple videos at once. So when we were developing the assets we tried to make them work across multiple videos and try to add additional elements with each video to make them a little more unique.











After all of this testing and development we used only about 5% of the actual work. I initially found that sad and upsetting but, quickly realized that without all of that work and development we would have never had the chance to actually complete these videos. We needed to see what these effects would look like so we could see if they were adaptable and could be used in the final effect.
Going through all of the craziness of this project was a wonderful experience and taught me a ton of lessons. It is especially exciting when the owner of the Cavs decides to tweet out that the first video was the best ever!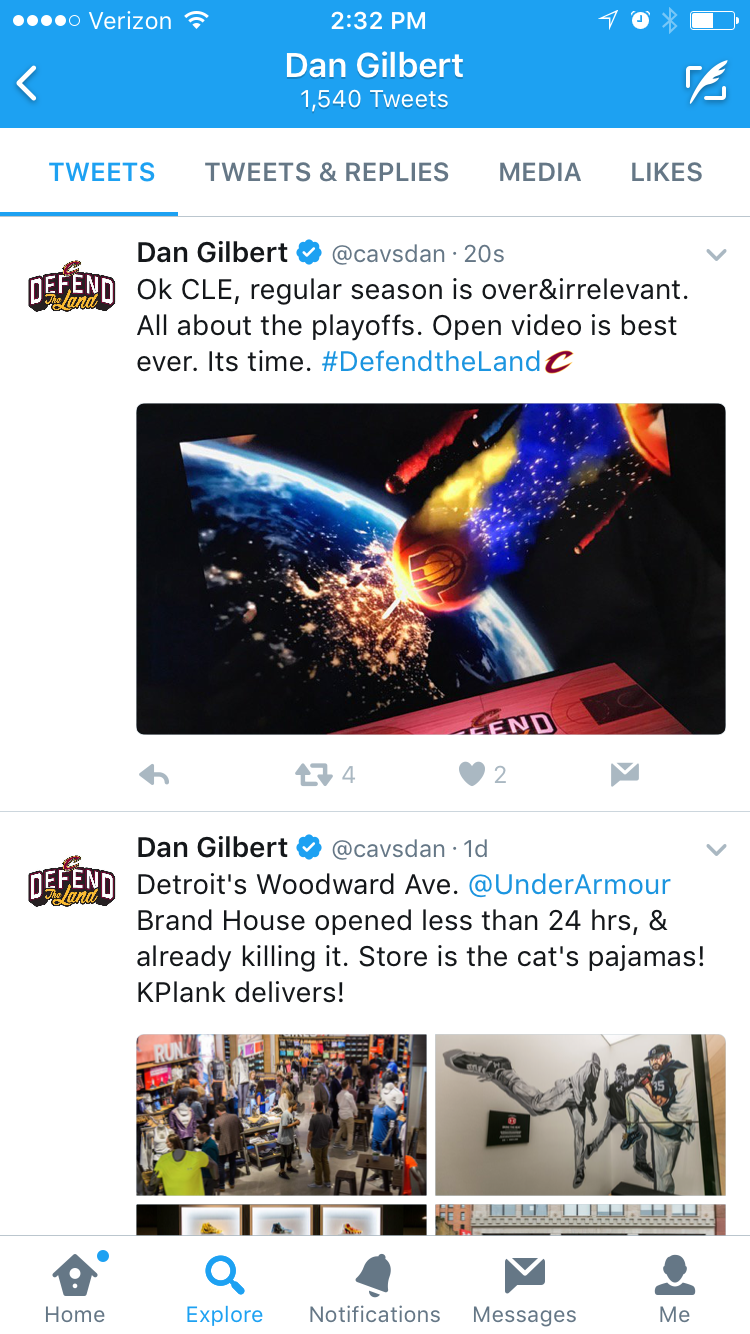 Incredibly proud of the amount of work the team was able to put out in such a short amount of time!
Produced at Reel FX
Credits:

Patton Tunstall - VFX / Houdini
Jackson Armstrong - Art Director / Motion Designer / Court Projection Video 2 and 3
Chad Moseley - Art Director / Motion Designer / Over Highlight Effects
Justin Skerpan - Producer
Quan Tran - Editor
Steven Happel - Edit Assist
Frank Pittenger - Audio
Lee Jun - Court Projection Video 1
Colin McGreal - Creative Director
Mike Roy - Flame
Laychin Lee - Flame